Hubluc
Go to the live web site.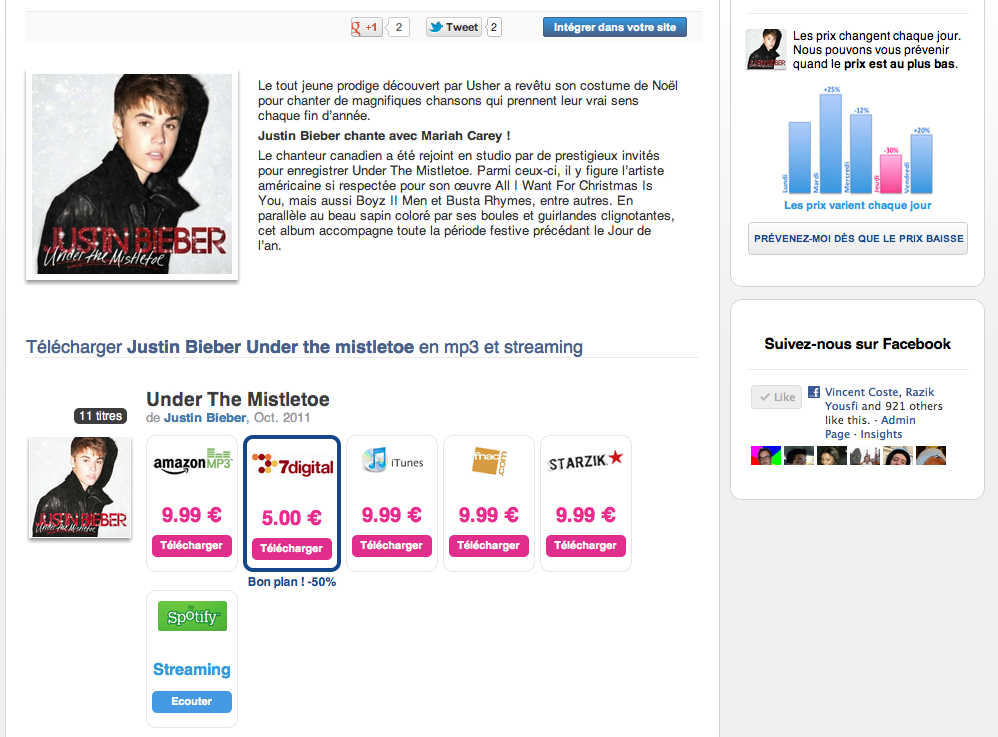 Hubluc is the best way to be cheap when buying mp3s. The problems we are solving here are :
Where can I buy/stream the mp3s

of my favorite band?

How much

is this going to cost me?
Where is the cheapest website to buy?

We compare prices

in real time.
My main activities were:
Development in Ruby on Rails, Javascript and html.

Biggest challenge was the

real time parsing and consolidation of the data on 9 different sources (json, xml, and pure html scraping).

Created 2

facebook ad campaigns.